Exper
Universal quest levling for any chronicles and classes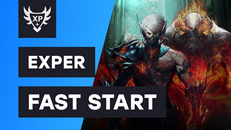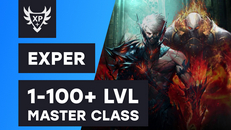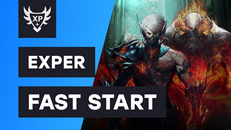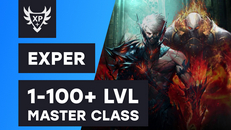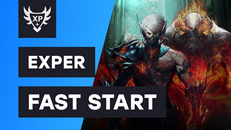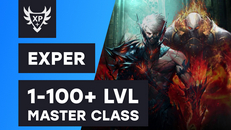 Attention! The script does not support the latest versions of Legacy(Classic)\Essence.
However, it works on the Main version of the game.
Script developer can not make an update at the moment, so please, ask for trial keys for tests before purchase!
---
Exper plugin description
What is Exper and what is it for?
Exper - is a script for fully automatically leveling up any class from scratch. Script passes all the main quest chains. Exper is unique script with richest functionality and flexible settings. It is perfect for simplifying the game process for ordinary players (while you sleep - Exper is working), and for professional farmers who need to levelup a lot of characters for farming.
Where does it work?
Official servers Lineage II (RU, EU, NA)
Free servers with a game client from official servers without modifications
P.S. You can try to run the script on any free server using a trial key if your server's chronicles match one of those listed below.
Supported versions and chronicles
Essense / Aden: 1 - 75 lvl
Classic / Legacy: 1 - 40 lvl
Main: 1 - 100 lvl
Benefits
Everything is done so that at the same time it is both easy to start and to fine-tune all the details
Advanced system of conditions - for most actions, you can add absolutely non-trivial conditions
For the script, you get a lot of drawn maps, as well as bot configs for various chronicles
It is enough to select the required class and press the start button, and no more settings.
Features
Full afk leveling, resistant to death and disconnects. You just start the script on the character and it level up without any participation on your part.
Supports all races and classes. For each race, you can specify which classes need to exp (you can specify several classes and the script will choose randomly)
Universal and powerful movement system, which includes:

GPS-based movement + easy route editing in visual editor
Fight off agro mobs and players while driving with advanced settings
The ability to activate the self-buff and heal functions while moving

Customizable consumables purchase / trash sale lists (automatically selects the city with the lowest tax) - default settings for each chronicle are exist
Customizable buffs / buffers lists - you can easily add some event buffs, if you suddenly need to - default settings for each chronicle are exist
Customizable priority in the choice of equipment (affects the rewards for quests / + 16th weapon at the start, etc.)
Takes daily rewards / bonuses from the store / rewards for daily missions, etc.
Script can join bots running on one PC to a party, if they are on the same spot and are located not far from each other
Customizable reaction to death - if the character dies often, he will wait before returning to the spot (it is assumed that in this way PK get tired of waiting and leave)
Customizable resurrection for L Coins
Ability to prematurely stop exping at a specified level
The ability to run the next script after Exper finished (for example, you can write your own script that will send all to the warehouse, create a new char and run Exper on it again)
---
Start-up instructions
First, download the updater and move it to the folder you want to use for storing the scripts.
Run the updater and select the Exper script from the list.
Click Download and wait for the files to be downloaded. The Exper folder will appear where the updater of the scripts is located.
In the keys.txt file placed next to the script, you need to enter a trial or purchased key (one or more - each on a new line).
Make setup (select what chronicle logic should be used and specify which professions you want to lvl up).
Go to the Script tab in the Adrenaline Bot and click on the folder icon from above. A window will appear to select the file. Select Exper.bin from Exper folder and press the orange start button. (video demonstration of how this is done)
That's all. Fast leveling up!
Trial key for

Exper

To get a free test key for 1 day (few clients) contact any administrator in our Discord.

Trial key is not limited in functions. The validity period of the key can be extended if necessary.

Paste the received key into keys.txt file, that located in script folder or enter it in our updater.

For any further information contact script tech support - Scripts Support#5141
Turnkey setup
You can configure any of our scripts yourself by consulting with our technical support.
However, you can also contact specialists to carry out professional configuration of the script according to your wishes, partially or completely, for a small fee.
In addition to setting up using remote access directly on your PC, it is possible to request a thorough explanation of the script principles over voice communication.

Contacts:
Discord: Aloq#9235 or Qiberg#1384
Telegram: @iAloq or @Qiberg